At Lynx Engineering we like to be involved every step of the way! We have highly trained specialists in individual fields of expertise enabling us to offer as much of a total project package as you, our customer, require.
Following on from the manufacturing process, we will transport components to your site and safely install them using our own experienced Engineers.
We pride ourselves on the safety and standards of our work and go to great lengths to ensure the highest possible standards of safety training in all aspects of industry are constantly undertaken by our staff. We do not sub-contract jobs and as we own a modern, well equipped fleet of vehicles, we are able to operate without the need for plant hire companies, keeping your project totally under our control.
We have our own 32 tonne crane lorry, complete with a 60 tonne hydraulic crane which enables us to move large pieces of plant and equipment fabricated in our workshop to your site. Our qualified HGV drivers are certified Slinger/Banksmen and our transit vans are equipped with full mobile welding sets.
Examples of installations undertaken include both normal and screw conveyors carrying anything from quarrying to food products, process pipework for a wide variety of industries, pumps, silos and balustrades. Not only do we work on land, we have also in the past been involved in several major bridge repair and refurbishment projects requiring us to work from marine vessels.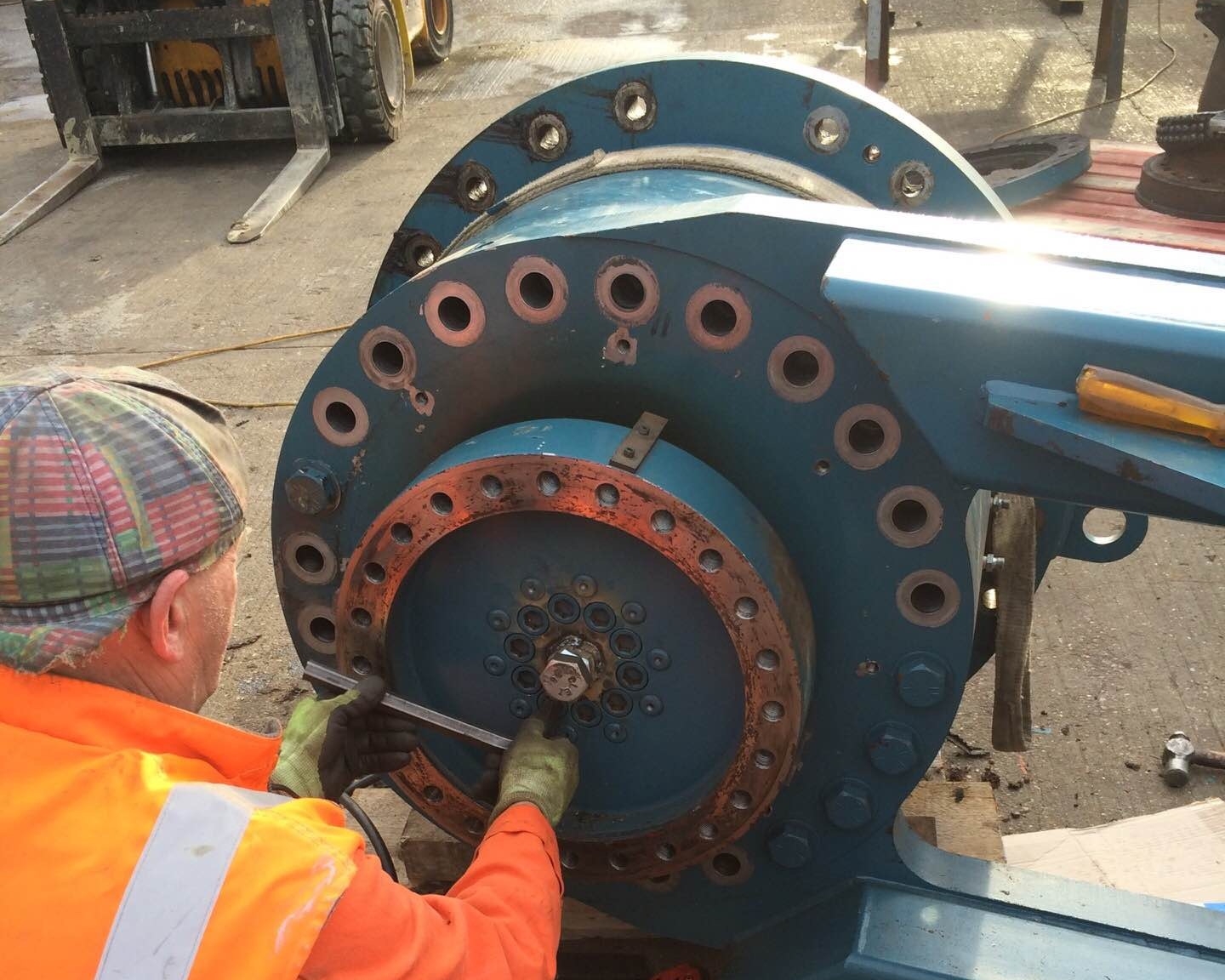 Dismantling a Damaged Komar Gearbox.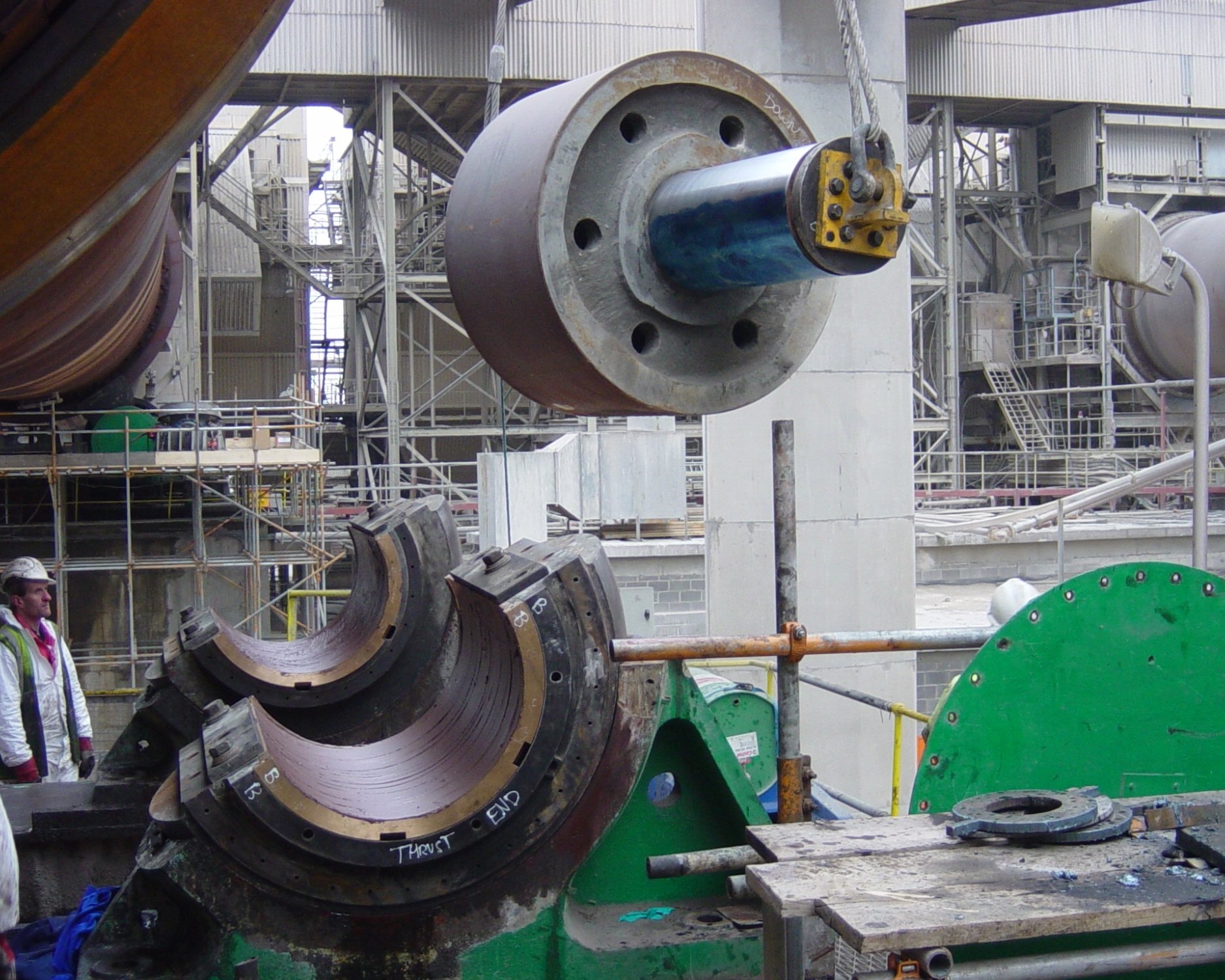 The Removal & Installation of a New Trunion Wheel to Cement Kilns.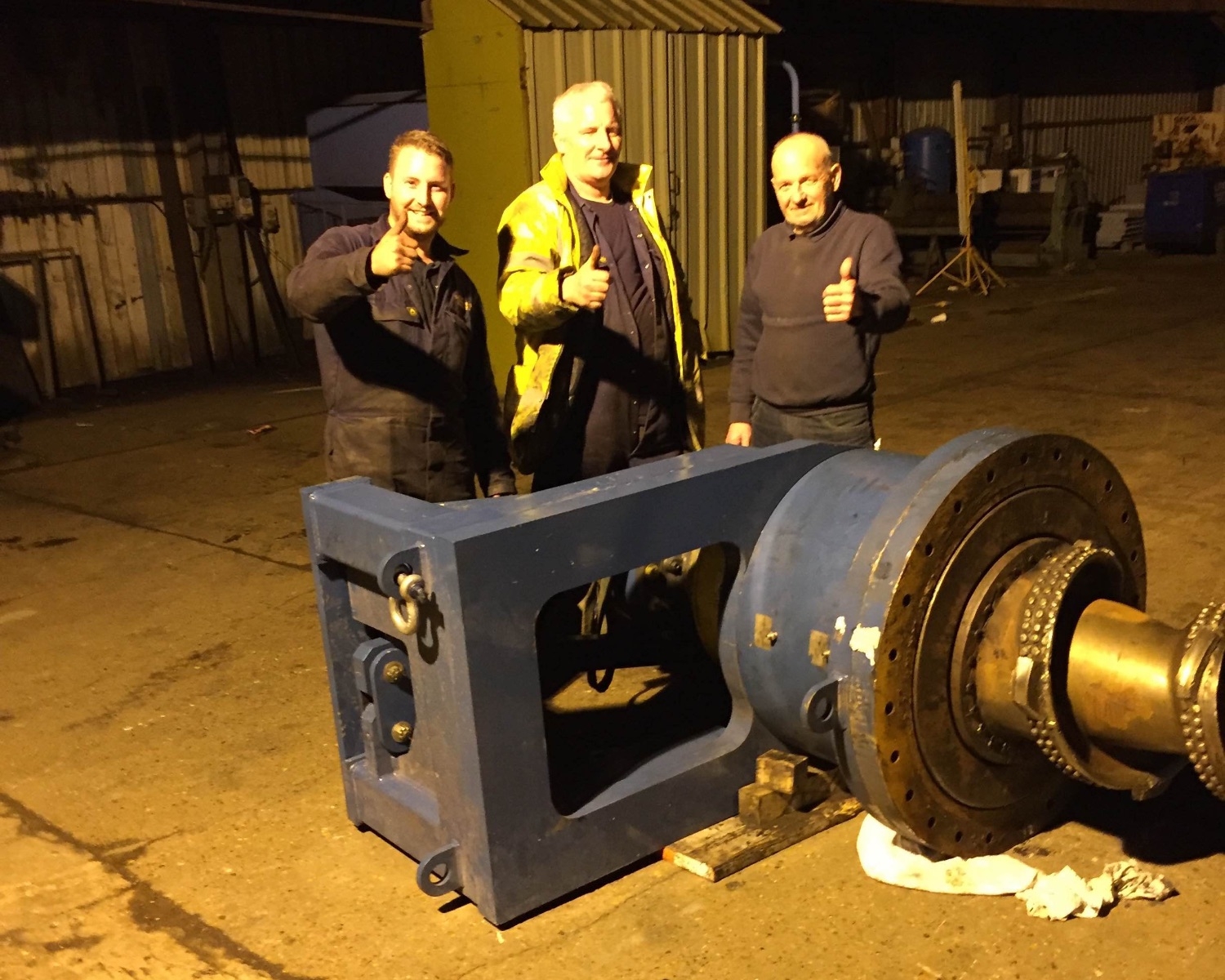 Complete Overhaul of a Komar Gearbox Completed.